Reading Time:
1
minute
Since ever, iSolutions pays great attention to the monitoring of the applications implemented for its customers, used worldwide by millions of users.
Sampling and analyzing data, whether they are related to performance or business indicators, allows to refine the after-sales service, with a determined proactive approach, which ensures the immediate identification of any critical issues and the translation of such information into development activities and constant improvement, both of the product, and of organizational procedures.
The experience gained over the years combined with the great expertise of iSolutions team members, has allowed the development of new proprietary services both monitoring and alerts and the active collaboration in the development of Open Source applications such as Grafana.
With this pull request: MSSQL: Change regex to validate Provider connection string on Grafana GitHub repository, we introduced a fix, to allow Grafana to connect to SQL databases that uses "Availability Groups" in SQL server. This will allow Grafana to connect and run query in "read only intent" mode, that is the only allowed access to secondary replicas of an "Always On" availability group.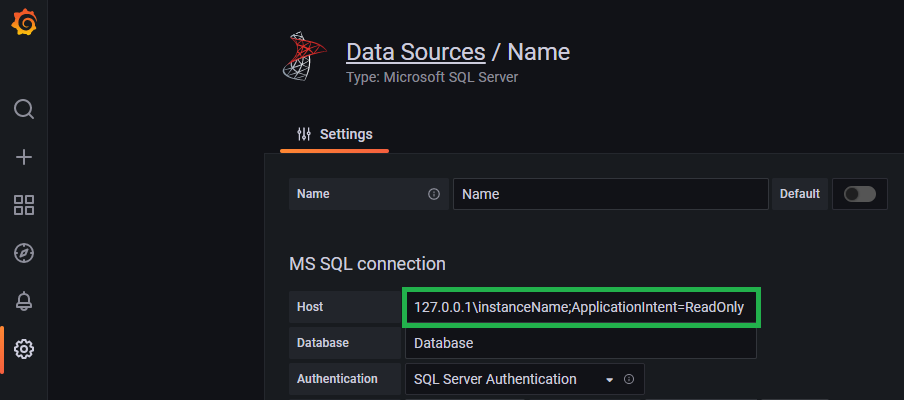 These changes was included in the 8.4.0 version of Grafana.
iSolutions firmly believes in the strategic importance of these systems and that this is a pivotal element to lay a solid foundation for the excellence of its software solutions, in order to foster stability and business growth for its customers.